For the first ten days of October, I was signed up for an amazing online class called "Supplies on Hand" by
May Flaum.
Each day had a lesson with a ton of ideas for using items currently in our stash. Subjects covered in the ten days were: Alphabets, Buttons & Things, Color Mediums, Journaling Cards, Scraps, Punches & Dies, Stamps & Stencils, Stickers, Trims & Tapes, and More Paper. I was intrigued by this idea since I am currently trying to fit may big stash into a smaller space. Each day's lesson featured at least two videos by May herself, Ashli Olver, and project s(including downloads) from many other fabulous contributors. I was very inspired by this class, and would strongly recommend it to anyone on the fence about buying it. It was crammed with content, many extras, four live chat sessions, and was well worth the price of admission! I was so inspired, I completed several projects over the long Columbus Day weekend. Here are a few:
I made this card front for the alphabet lesson. I was able to use one of my oldest sets of Thickers (with the use of added adhesive), and a scrap of very old Cosmo Cricket paper. I got the idea to layer die cut paper over my alphabets from the Scrap your Scraps
blog
.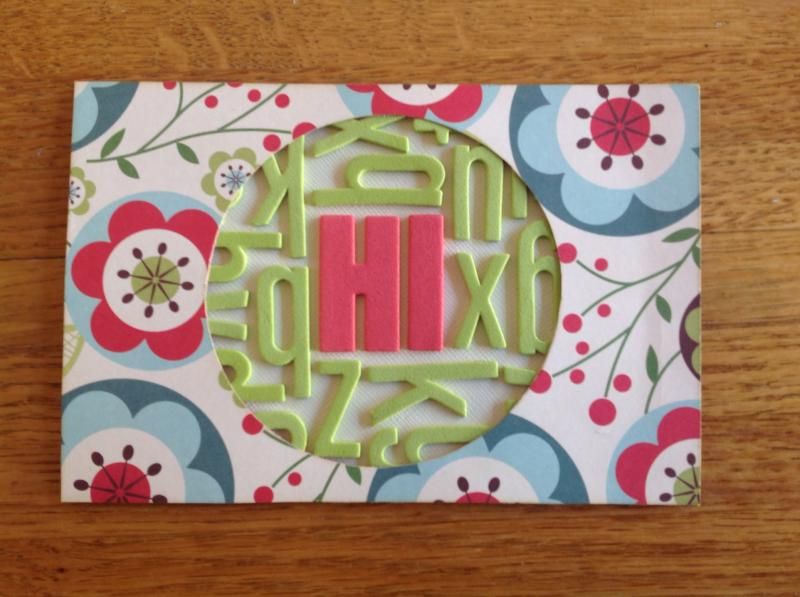 Lately, I have been in a very Halloween mood, and pulled out all my Halloween stash. In the past, I had purchased a lot of themed product, which needs using. I was able to use some old scraps of paper, alphas, and some embellishments from my stash. I'm not sure what I'll do with these, but they're cute!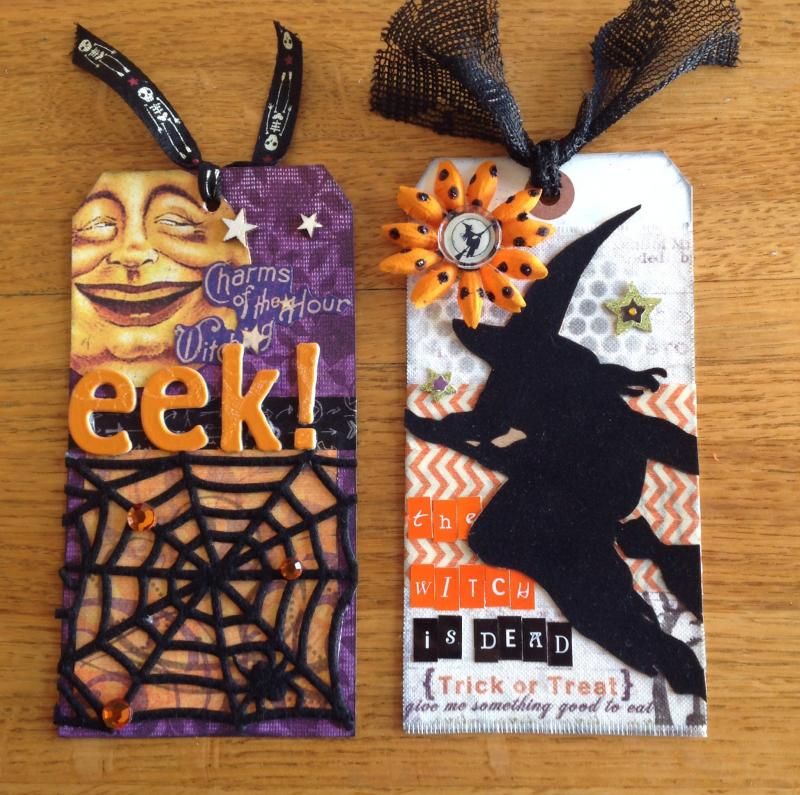 I also made a wreath using some very old MME paper from 2009. I saw the idea to make folded rosette wreaths from
Jennifer McGuire
.
I really hope I continue to be inspired to use up some of the items that have been gathering dust in my stash. It really feels good to put them to use! Thanks for dropping by!